ISO-DRAIN® 10 GEO
Vundamendiseinte drenaaži- ja kaitsematt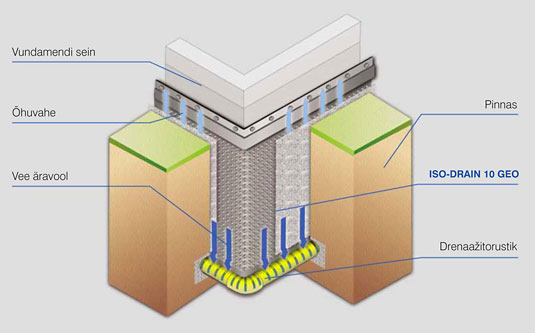 Benefits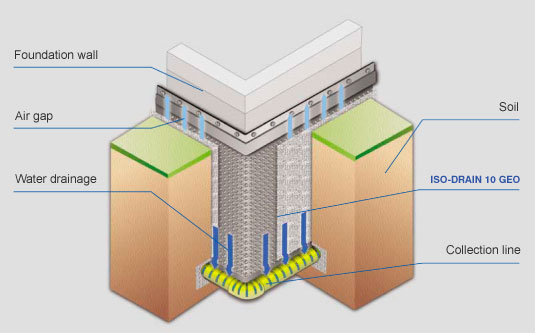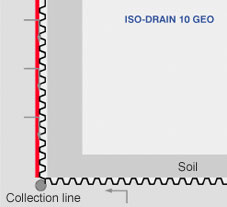 INTERPLAST ISO-DRAIN 8 GEO is designed for drainage and physical protection over underground foundation walls. HDPE geotextile over dimpled sheet provides continuous air gap.
This composite system excels in a wide variety of applications: basements, underground parking garages, roof terraces, parking garage roofs, etc.
Benefits:
continuous air gap, geotextile filters out suspended particles
excellent drainage capacity
outstanding compressive strength (400 kN/m²)
Find more about product on the Estonian data sheet
ISO_DRAIN10_GEO.pdf and from our sales representatives.